New Nissan Pathfinder for sale in Yorkville NY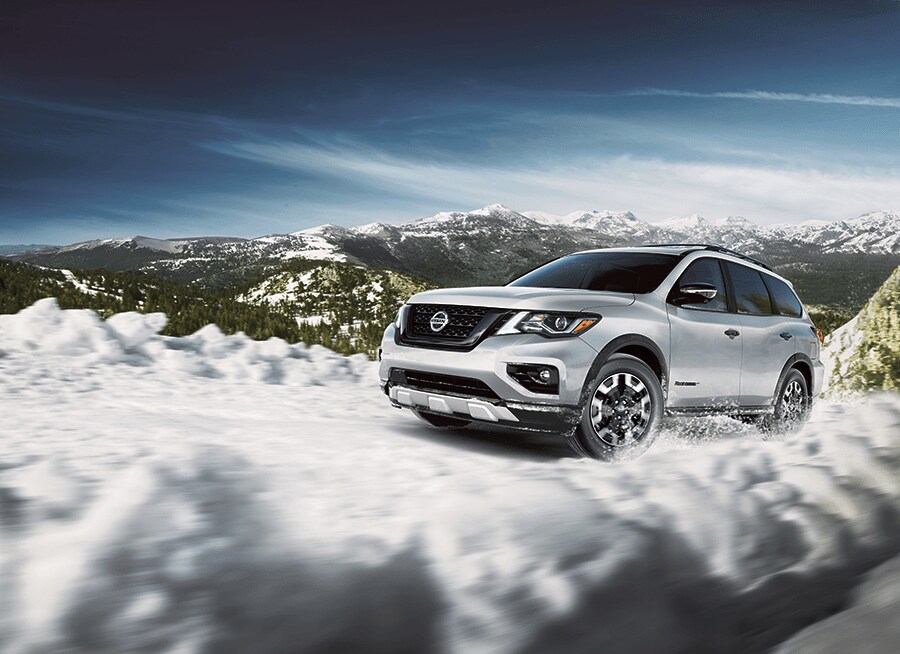 New Nissan Pathfinder in Yorkville
Drive with Precision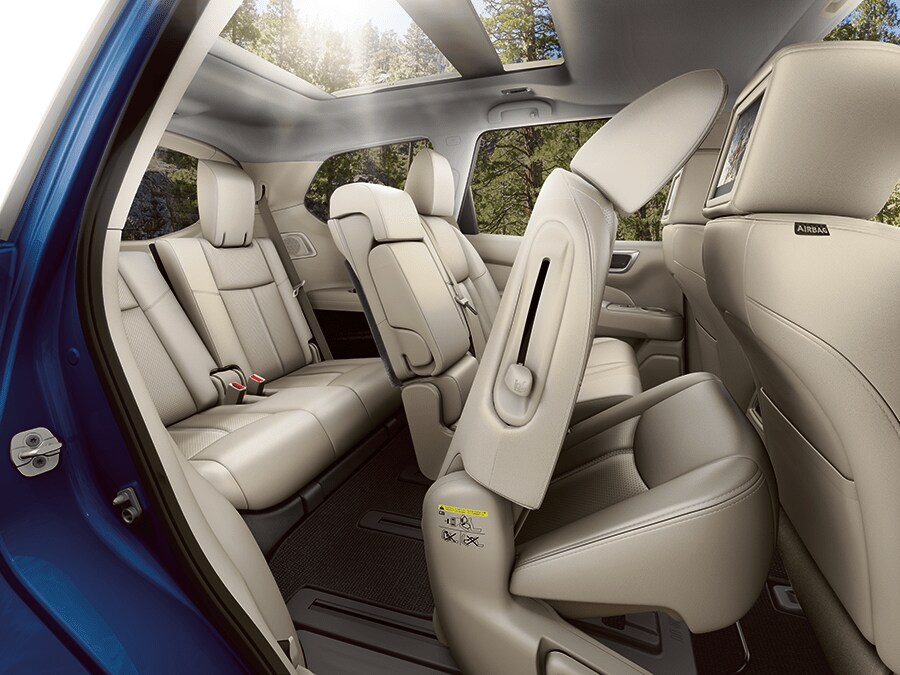 The Nissan Pathfinder is Set to Impress with its Versatility
There are many reasons why so many Utica, NY drivers find themselves captivated by the Nissan Pathfinder. It is the jack-of-all-trades when it comes to all of your driving needs. It can be a great way to move people from one place to another. If you don't have passengers, it can easily give you a ton of space to move cargo. Also, the Nissan Pathfinder provides drivers with exceptional performance and capability. Steet Ponte Nissan, located at 4967 Commercial Drive in Yorkville, NY, is your home to find a wide selection of this popular Nissan SUV.
Explore the Performance and Capability Behind the Nissan Pathfinder
Over the years, the Nissan Pathfinder has provided Oneida, NY drivers with an SUV that was going to give them the power to get where they needed to be. With this kind of legendary performance, the Pathfinder has become a trusted vehicle for families all over the area. It has utilized a strong engine to give people the acceleration they need, whether they are trying to pass someone on the interstate, or get through less than optimal road conditions.
In addition, this Nissan SUV comes available in all-wheel drive. When drivers in New York have needed the extra traction on the roads, they knew they could find it in a Nissan Pathfinder. With the combination of a strong engine, and aggressive drivetrains, the Pathfinder has established itself as a formidable force on the roadways.
Discover the Utility of the Nissan Pathfinder
One of the many reasons that New Hartford, NY customers find themselves drawn to the Nissan Pathfinder is that utility is one of its many strengths. Because of its utility, the Pathfinder opens up many doors for those who choose to own or lease one. Its versatility is one of the reasons that the Pathfinder has stayed relevant in the fast-changing SUV market.
For example, the Pathfinder has always been able to tow a substantial amount of weight. This fact made it an attractive option for those who saw themselves bringing a camper or small boat on vacation. Even if towing wasn't a big draw for you, many customers found themselves intrigued by the large amount of cargo room and storage space. When you weren't using the three rows for seating, you could fold the back two rows down and get a copious amount of room.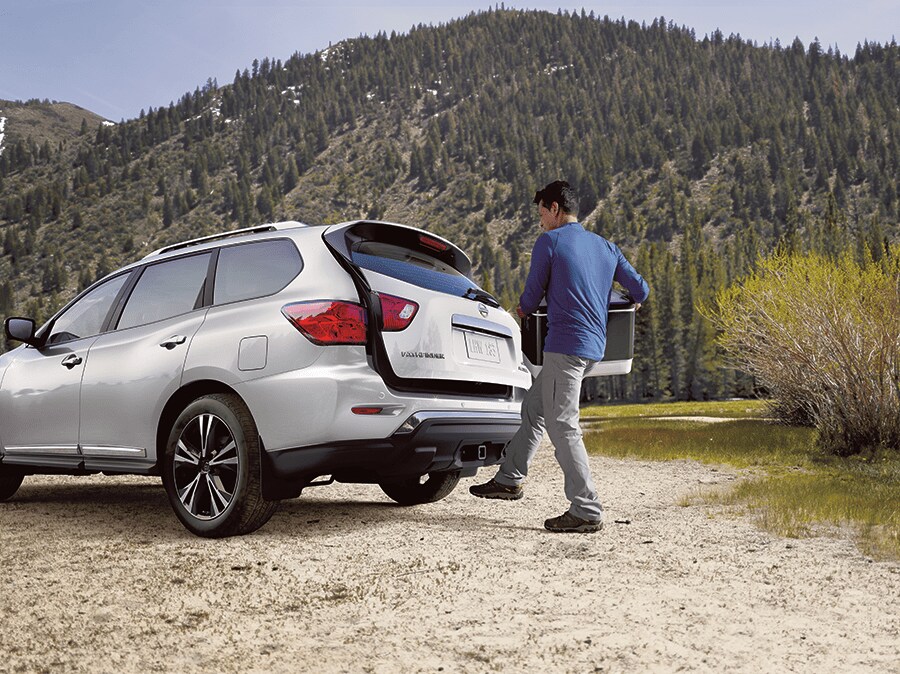 The Nissan Pathfinder Offers a Vast Amount of Technology
Syracuse Nissan customers who buy or lease a Pathfinder don't need to worry about it not having what they need in regard to technology. There is a plethora of standard and available features to make drivers happy. Some of the features are designed to help you connect with the world around you, like Apple CarPlay® and Android Auto™.
There are other available features on the Nissan Pathfinder that are designed to make your life a lot easier. The hands-free liftgate is a great way to be able to load and unload stuff into the cargo area without having to put them down to get to your keys. There are even features to keep drivers entertained, like the Bose® Premium Audio System.
Achieve Peace of Mind with the Safety Features in the Nissan Pathfinder
Getting behind the wheel of any vehicle is easier when you know that a lot of time and effort has gone into making sure that you can remain safe while you are driving. The Nissan Pathfinder comes with standard and available safety features and driver assist technologies that make your daily travels much safer.
Automatic Emergency Braking, Blind Spot Monitoring, and Rear Cross-Traffic Alert are just a few of the safety features that a driver can find in the Nissan Pathfinder. Intelligent Around View Monitor and Intelligent Cruise Control are two available features that also help make you a more vigilant driver. You can rest assured that the Nissan Pathfinder takes the safety of you and your passengers very seriously.
Test Drive a Nissan Pathfinder
Steet Ponte Nissan, in Yorkville, NY, is looking forward to sharing everything this Nissan SUV has to offer with you. Make your appointment to come in and see us, so you can test drive the Nissan Pathfinder and discover why many people choose it as their next vehicle.