Steet Ponte Nissan is proud to support the American Heart Association's Go Red for Women Day! On Friday, February 3rd 2023, we all wore the color red in support of eradicating heart disease in women in the Mohawk Valley. Since 2004, the Go Red for Women movement has educated millions of women about their No. 1 killer: cardiovascular disease.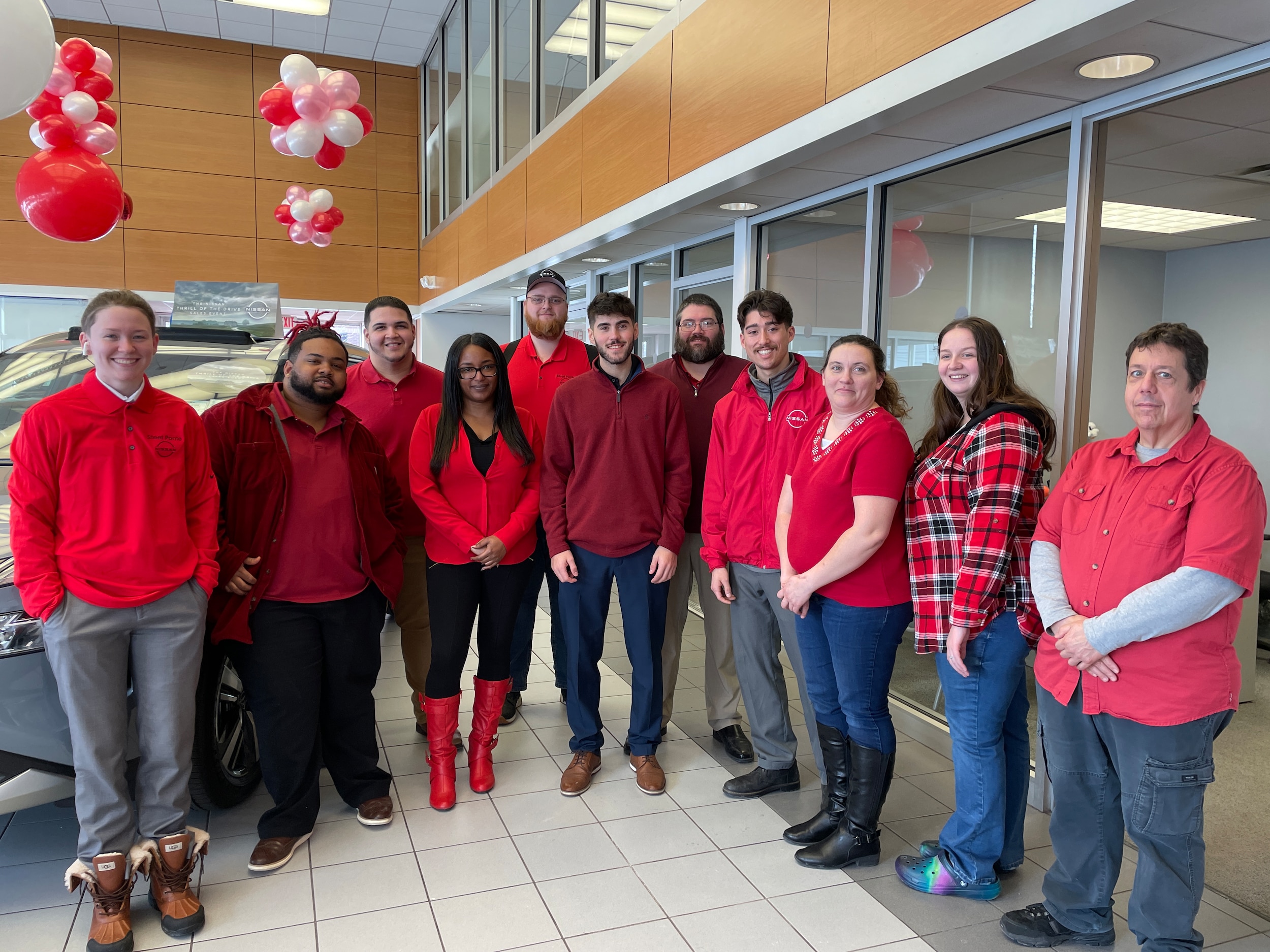 This event is integral and important to our community as they seek to raise awareness, educate, and implement ways to prevent heart disease. As stated on the Utica Chapter of the American Heart Association's website, "We continue to innovate ways to ensure all women are aware of their heart disease risk and empower women to take control of their well-being. Good heart health is a journey, not a destination, and Go Red for Women wants to walk hand-in-hand with women through every age and every stage as a trusted health partner. We are also working tirelessly to accelerate science, advance public health policy, and engage more women in research and STEM – and it's all thanks to supporters like you."
Here we all are in our red gear to support the Mohawk Valley Women's Heart Association!